Before a dental clinic could begin the treatment of a patient, it is vital that the person receives thorough information about their condition. This takes place during a so-called dental consultation or dental check-up.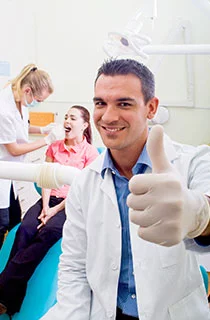 This article provides you information about the following:
What is dental consultation or dental check-up?
During dental consultation or dental check-up, the patient meets their doctor in person for the first time.
The dentist not only performs a complete and thorough examination, they also provide the patient with important information and advice. In most cases, the patient has several opportunities regarding the type and costs of treatment.
Dental consultation has a key importance in both the patient's successful treatment and their speedy recovery.
Why is a dental check-up vital?
In case of any health-related issue, the first and most important step is the appropriate diagnosis of the patient. A successful check-up might be the guarantee that the patient will be treated using the equipment and methods required by their condition.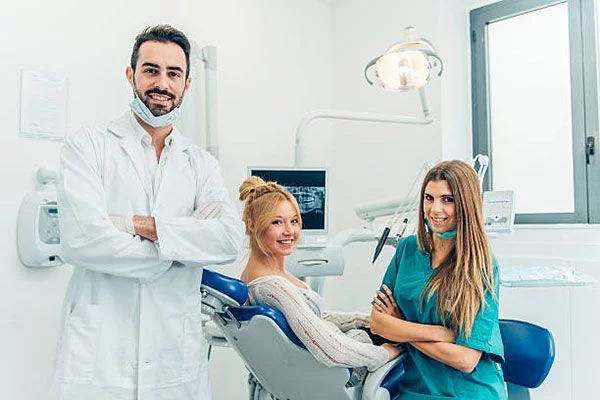 Today, thanks to the Internet, the flow of information has no limits. We can find advice on any health-related problem and their symptoms with a few clicks now. We are able to look for a solution to these problems on dozens of healthcare community websites.
Thus, many people commit the mistake of diagnosing themselves, placing trust almost blindly in forums on the Internet, hoping they can save time, energy and money. Others attempt to treat themselves at home because of their fear of a visit at a clinic.
However, when it comes to our health, there is no room for compromise. Without a specialist's consultation and check-up performed by a clinic we simply cannot be sure what problems or illness we are facing. Specialists working at these clinics have a professional background and expertise that patients are unlikely to find on the websites mentioned above.
The preventive function of these meetings should also be considered: if the patient is provided with a thorough diagnosis – for instance, during a routine examination – more serious problems and complications can be prevented.
The information and advice provided during a consultation is also very important in the case of dental problems. We cannot stress enough the significance of visiting a doctor if we need assistance, so that we can be sure about our condition and the necessary steps that should follow.
How can you apply for a dental check-up at our clinic?
In order for us to be able to welcome you at our clinic, the only thing you have to do is to ask for an appointment by providing your name, e-mail address, and/or your phone number in the form on our website.
You can also give us some details on your condition so that we have more information before the consultation.
Your personal dental assistant will contact you within 24 hours of your enquiry to arrange an appointment.
What is included in our consultation package?
Depending on which clinic you would like to consult our doctors, you may choose from several options.
Our clinics in Bonn, London and Vienna provide consultation on dates designed, while at the Sopron and Budapest clinics you can ask for an appointment at any time.
Our consultation package in Budapest – the cost of which is 88 £ – includes the following:
Free transfer from the airport to the hotel or clinic and back
One night stay at the Jagello Buisness Hotel***
Assistance with finding cheap flight or train tickets
Panoramic X-ray
Dental check-up and consultation
Quote and treatment plan, which you can also give to your health insurance company
Help from a dental personal assistant during the stay
Free Teeth Check:
If your dental treatment costs exceed 4,300 £, 176 £ of your Teeth-Check trip will be credited.*
*(88 £ of the package costs and 88 £ of your flight or train travel)
Our main goal is to be renewed and confident after leaving the clinic.